A Safety Milestone: 100 iROC E-Screening Systems

Published by
Peter Fedechko - VP North American Sales
With the latest iROC deployment in Washington State, IRD marks the 100th implementation of our core commercial vehicle safety e-screening platform.
Commercial Vehicle Operations (CVO) contribute to safe, efficient roads in many ways. However, there are also many factors inherent to the transportation of goods by truck that contribute to causing infrastructure damage, injuries, or even fatalities. The challenge for departments of transportation and enforcement agencies is how to understand and address these factors — and do so accurately, reliably, and cost-effectively without impeding mobility and economic activity.
That can be far from easy. Physically stopping and checking every commercial vehicle in order to ensure compliance would alienate operators and the public alike, but, in the real world, simply assuming that all is always well is no answer.
Automated vehicle pre-screening is the solution
Automating the screening processes — as many of them as possible, whether on the highway or at the approach to the inspection facility — is the solution. This can be especially important in remote and sparsely populated regions where fixed enforcement sites can be supplemented with e-screening equipped Virtual Weigh Stations. Safety is a fundamental right and we should expect to achieve high standards on both high volume and less traveled roads.
Over the years, the range of safety-related elements of CVO which can be inspected at a distance has grown. IRD has been in the vanguard of this effort, pioneering Weigh-In-Motion (WIM) developments and deployments, Virtual Weigh Stations, tire safety screening and other applications designed to protect lives and infrastructure.
Electronic credential and safety screening
Electronic credential and safety screening has gained significant traction through a number of initiatives including, in the US, the Innovative Technology Deployment Program (ITD). This is the successor to CVISN (Commercial Vehicle Information Systems and Networks), which was established to enable government agencies, the motor carrier industry, and other parties engaged in CVO safety assurance and regulation, to exchange information and conduct business transactions electronically.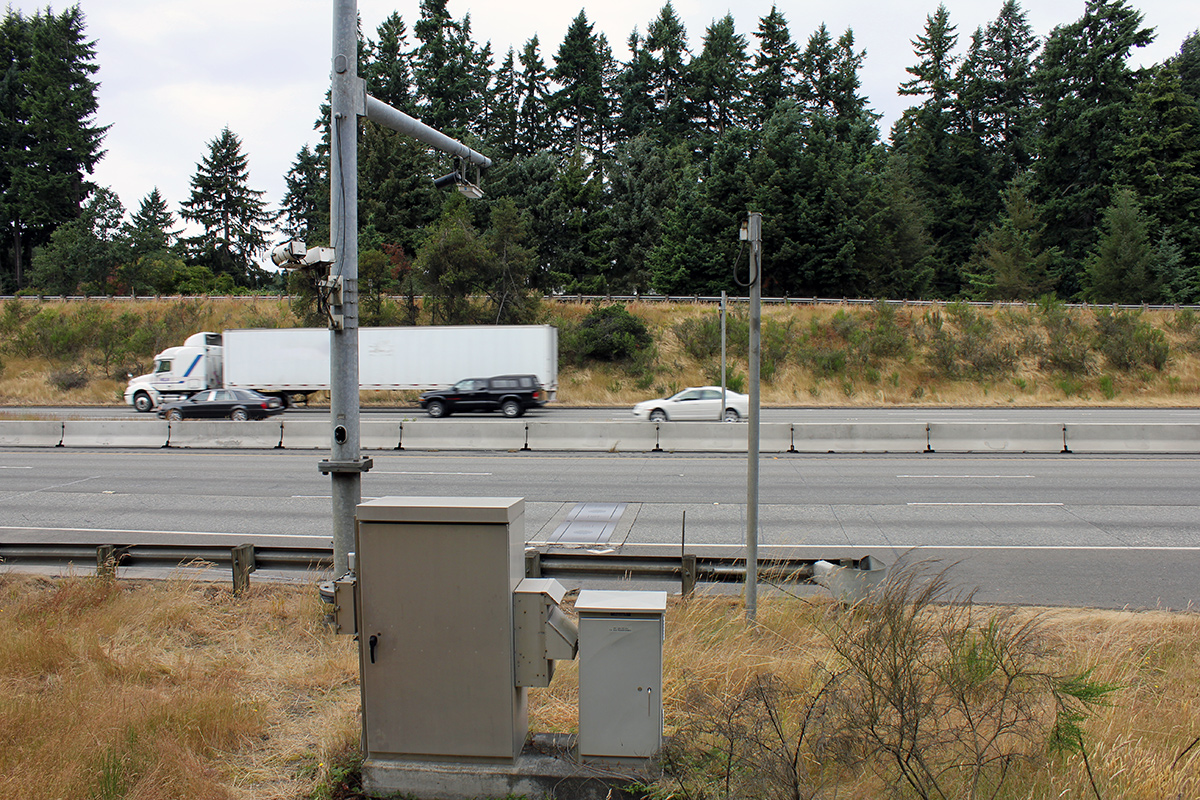 Washington State e-screening uses IRD's iROC solution
The ITD program is a significant part of the Federal Motor Carrier Safety Administration's effort to improve commercial motor vehicle safety. Goals of the program include focusing enforcement on high-risk operators and improving the efficiency of CVO by encouraging adoption of e-screening technologies.
E-screening technology enables enforcement agencies to identify as many commercial vehicles as possible. The third-party bypass programs typically only cover up to 50% of the commercial vehicles leaving a large population not effectively screened unless there are supplementary technologies such as license plate readers and USDOT readers to identify the vehicles and carriers.
iROC – a modular platform for e-screening
The active use of interconnected screening technologies to help maintain and improve road safety has just achieved a significant milestone with the deployment of IRD's 100th Intelligent Roadside Operations Computer (iROC) site.
iROC is a modular platform that lends ease of deployment and stability to CVO monitoring and inspection by enabling users to take a building-block approach. It allows them to satisfy local requirements while complying with national/Federal informational mandates and sharing agreed core data through centralized repositories. iROC also provides a simple way to migrate or evolve existing technologies into newer, more comprehensive CVO inspection and monitoring solutions.
Compatible with the newest commercial vehicle pre-screening technology
iROC was first deployed almost 20 years ago in Minnesota in support of CVIEW, which is a state-level system that collects information from the CVO credentialing and tax systems. CVIEW enables weigh station operators and inspectors to access multiple government systems through a single portal and quickly check vehicle, driver and carrier compliance with multiple requirements.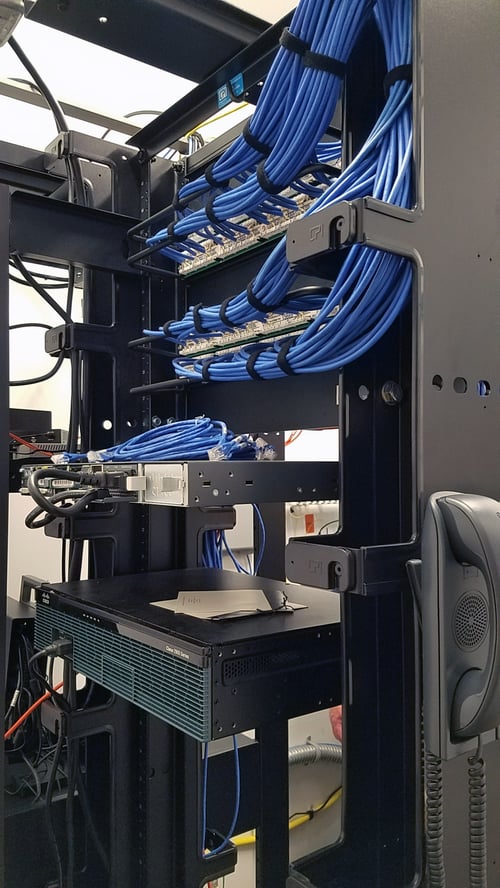 iROC hardware is typically rack-mounted in an inspection station
iROC is now widely recognized as meeting the goals and requirements for screening promoted by programs such as ITD. The platform has consistently demonstrated its ability to accommodate a growing application set as technologies emerge, ensuring IRD can provide state agencies with the functionality that they want and need to meet their own objectives and participate in increasingly competitive grant programs.
At a minimum, an iROC implementation needs a way to identify the vehicle which can be done via a DSRC transponder, and/or License Plate Reader and/or USDOT reader. WIM and tire anomaly screening can then be added to the specific vehicle record information. Other screening technologies such as overheight/overwidth/oversize and automated thermal inspection can further enhance the screening information presented to the operator.
In addition to the federally shared Safety and Fitness Electronic Records (SAFER) data, iROC can use custom/state-specific data sets to screen for intrastate vehicles or other local criteria. iROC can also interface with state-specific permit systems, and screening rules can be implemented to enable rescreening of vehicles based on relevant and applicable permit details.
Some jurisdictions have expressed interest in exploring the ability to perform direct enforcement — issuing fines without performing subsequent inspection at a weigh station — and iROC, along with a multitude of available complementary screening technologies, is well suited to support future direct enforcement initiatives.
Designed for value and performance
The key to this versatility and success is IRD's close working relationships with state-level partners and long-term maintenance contractors, both to determine need and to form solutions. Operational flexibility is underlined by several recent deployments that have seen the iROC platform used to support virtual weigh station operations and e-screening integration with mobile enforcement.