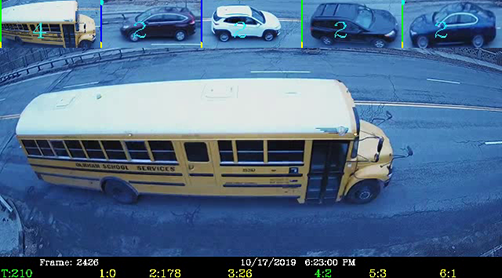 08 Jan 2020
If You Can See It, You Can Count It


Roy Czinku - Vice President, ITS Solutions & Maintenance Services

Real-Time Video-Based Traffic Counting and Classifying Using Artificial Intelligence
International Road Dynamics has a long history of developing and providing technology for traffic data collection. Almost 40 years ago, Weigh-In-Motion systems were the company's first product and automated traffic recorders (ATRs) soon followed. With the acquisition of ITC in the United States, we became a major supplier of rack-mounted and portable traffic counters and classifiers. Later we acquired iCOMS, giving us access to a variety of radar-based non-intrusive traffic counting solutions. We've continued to innovate through the years meeting the needs of agencies with diverse requirements for traffic data, and now we're entering the world of video traffic data collection that is enabled by today's machine learning technology.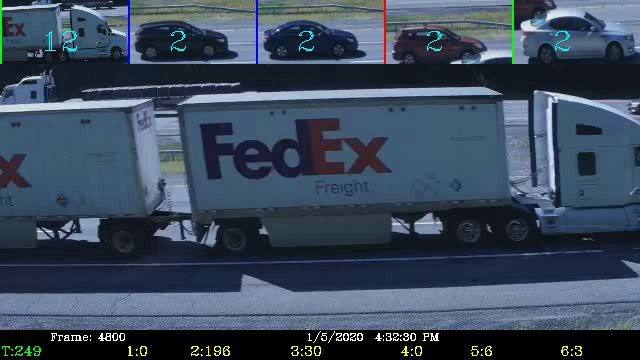 AI Counting and Classification (13 Classes)
Video traffic classification has been around for a while, so why have we waited until now to launch our product? Firstly, prior to recent advancements in Artificial Intelligence (AI), video counting and classification was not sufficiently reliable. Often the data was generated by manual review of video by back office staff located in other countries – a potential security issue for our customers. Secondly, we have gained extensive experience with video in our commercial vehicle enforcement and security systems. Finally, our maintenance management systems have advanced to the point that we can offer rock solid reliability in our connected, real-time traffic monitoring systems.
The new AI-based video systems are revolutionary in their ease of setup. There is no longer a need to install expensive gantries to get acceptable traffic classification. This system may be installed on existing poles at the roadside. Ease of setup is superior to other non-intrusive counters. A user connects to the system using a tablet via Wi-Fi, enters a station description (number of lanes), and reviews the camera position. That is all that is required to start counting. The system easily handles three lanes classification in a single direction, or four lanes bidirectional at highway speeds.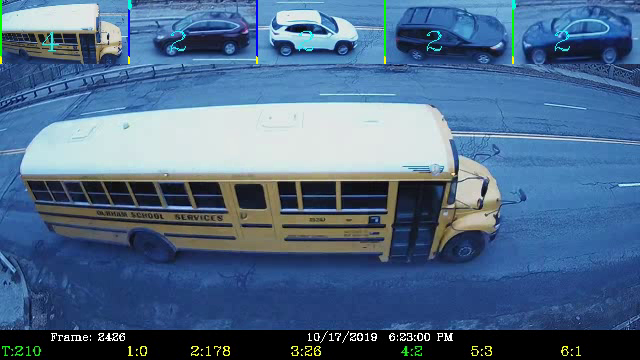 Bidirectional Counting and Classification using AI-based Video
Classification accuracy has also improved in the latest systems. They can outperform radar systems when classifying vehicles into 6 size-based classes. In fact, classification has improved to the point that AI-based systems are now able to classify based on the standard 13-category FHWA class definitions. Side-mounted video count accuracy is sometimes affected by one vehicle obstructing the view of another, but is unaffected by lane discipline issues. Video performs better than radar at counting traffic in highly congested or stop-and-go conditions. The New York State Department of Transportation evaluated our AI-based system using a 6-class scheme and found that accuracy exceeded 98% on count and classification.
Environmental conditions degraded the performance of earlier systems, but improvements to cameras and machine learning enable new systems to deal with direct sun (glare), rain, snow and fog. With current camera sensors, low light performance is excellent. Nighttime data collection is enabled using infrared illumination.
Data is delivered via reporting software, a real-time data stream, or in standard spreadsheet formats. Data is verifiable through video review. It is easy to audit output by analyzing the video. Each vehicle is separately captured and placed in order at the top of the video with the class and lane identified.
Actual Video from the AI-Based Traffic Counting & Classification System
In summary, the latest AI-based video traffic count and classification systems offer:
A new level of counting and classification accuracy
No video uploading for third-party processing
High-speed traffic data on three-lane roads
Bidirectional traffic data
Safe and simple operation
A convenient tool for quality control/assurance with saved video and images
Reliable performance day or night in all weather conditions
Back