IRD WIM Protecting PennDOT Roads: A 30-Year Relationship

Published by
Bruce Myers - Field Services Hub Manager, North East Region
The Pennsylvania Department of Transportation (PennDOT) is directly responsible for approximately 40,000 roadway miles and 25,000 bridges in Pennsylvania. PennDOT takes infrastructure preservation seriously, using their statewide weigh-in-motion program for both traffic data collection and overweight vehicle enforcement.
International Road Dynamics (IRD) is under contract with PennDOT for installation, calibration and maintenance of Weigh-in-Motion (WIM) and classification systems across the state. This annual maintenance and calibration work is to ensure the sites are functioning properly. All systems include IRD's iSINC® (Intelligent Sensor Interface Network Controller) Weigh-In-Motion (WIM) Electronics and operational software. IRD/PAT has been providing Weigh-In-Motion equipment and Maintenance Services to PennDOT for over 30 years.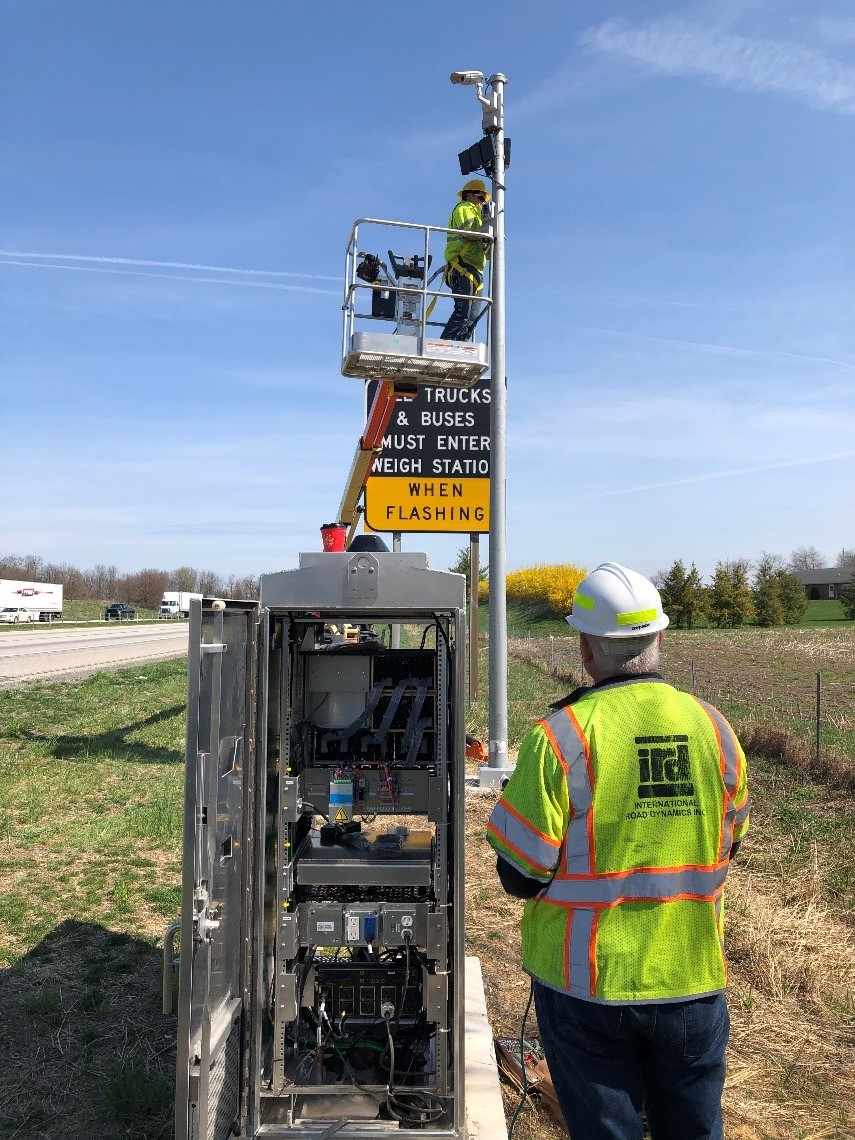 Installing VWS Components in Pennsylvania
Data Collection/Enforcement – Virtual WIM System (VWS) Sites
The VWS WIM sites serve a dual purpose supporting traffic data collection and truck weight enforcement activities. The sites provide WIM/Classification data for PennDOT's Bureau of Planning and Research (BPR). BPR reports accurate weight data and traffic data to FHWA as required on a monthly basis. The data is also used for freight studies and legislative and regulatory studies. Lastly, the data is made available for use by PennDOT for pavement design researchers and volume and classification data is made available on the Traffic Information Repository website. Pennsylvania State Police Motor Carrier Enforcement (PSP) utilizes these WIM sites to screen for overweight/oversize trucks. Real-time WIM data and the truck images from the iSINC's VWS WEB Display are transmitted cellularly to the enforcement officers.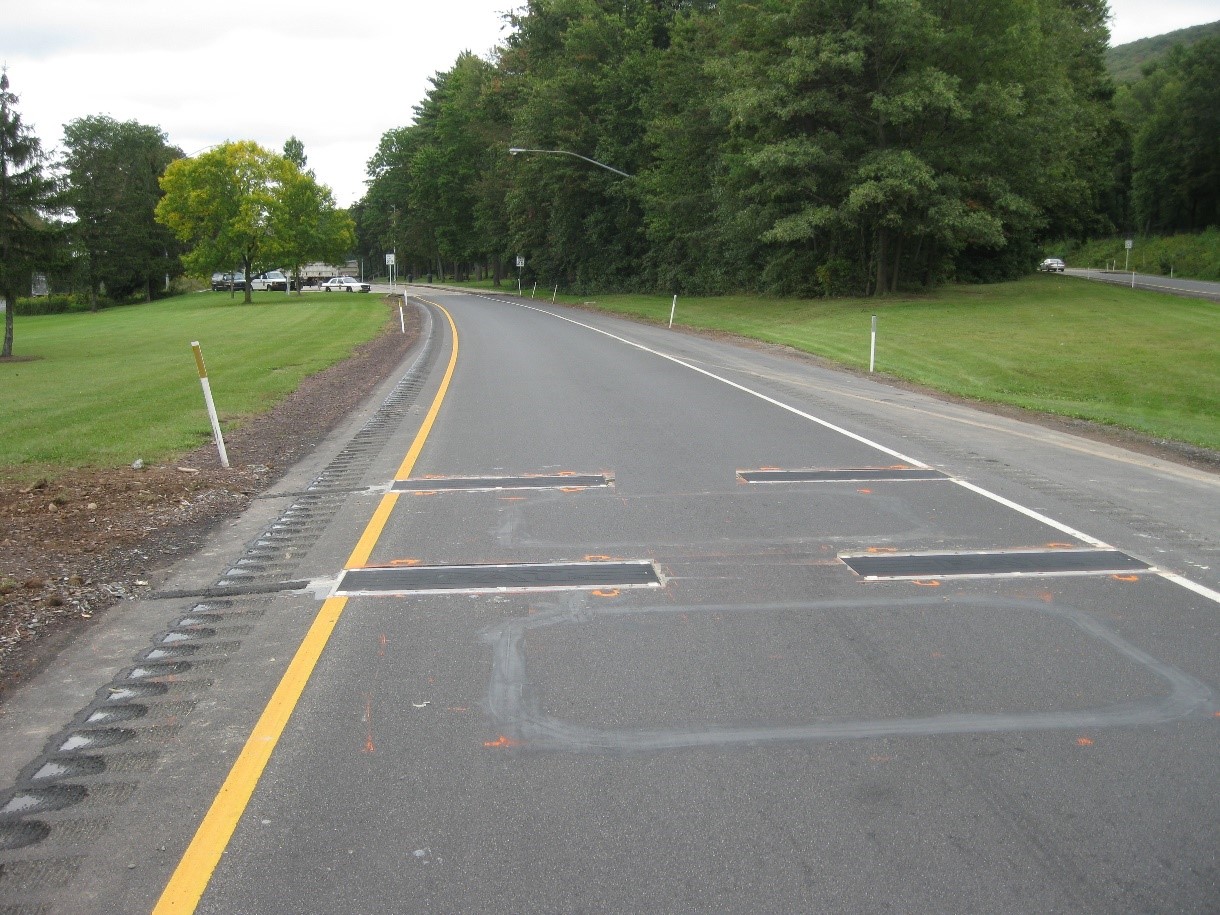 Double-Threshold IRD-PAT Bending Plate® WIM Sensors
Enforcement - Virtual Weigh Station System (VWSS)
The VWSS sites located throughout the state are used by PSP to screen for overweight trucks at low to medium speeds. Four (4) IRD-PAT 1.75 Meter Bending Plate WIM sensors are used for weighing. The sensors are configured in a double-threshold configuration. This allows weighing of each wheel on the vehicle twice to provide more accurate weight results. Real-time WIM data is transmitted by the iSINC's VWS WEB Display through a local wireless network to the enforcement officers. The weight enforcement details carried out by PSP results in reduced roadway damage and increased pavement longevity.