NWT & SAW III – North of 60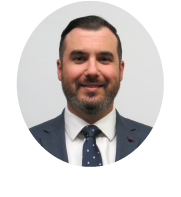 Published by
Stephen Cormier - North America Product Sales Specialist
60th Parallel – The Real North!
In mid-July, I traveled over 3,500 km from IRD Saskatoon to Hay River, Northwest Territories (NWT) to meet with Officers from the Government of the Northwest Territories (GNWT) Transportation Compliance department. Driving 15 hours into Canada's Great North was an amazing experience with awe-inspiring views of pristine lakes and wilderness.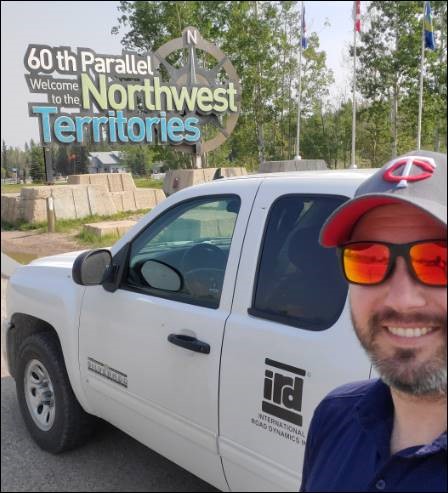 60th Parallel – The Real North!
What brought me "north of 60" was an opportunity to demonstrate and provide training on IRD's newly improved SAW Series III portable scale system. [1]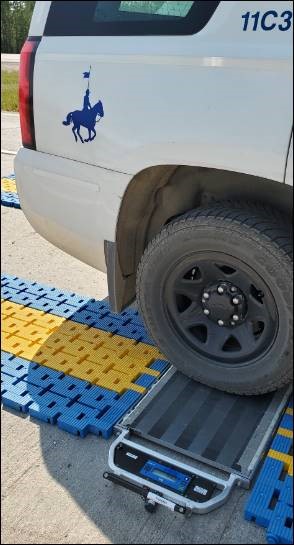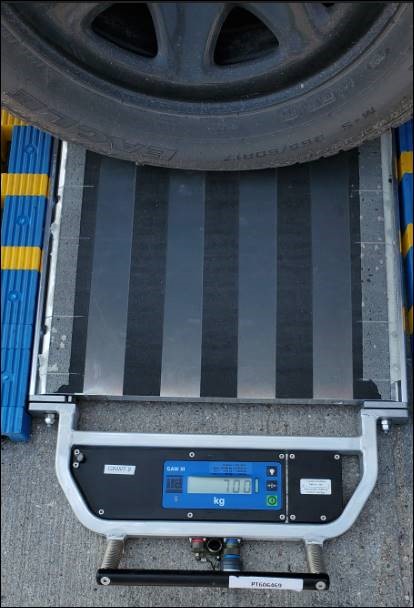 RCMP Vehicle Being Weighed on a SAW III Portable Scale
Back in 2014, IRD installed permanent weigh-in-motion equipment at the Enterprise Weigh Station. The Enterprise Weigh Station serves as the first point for public and commercial vehicle traffic entering the Northwest Territories from Alberta using the Mackenzie Highway (Hwy 1).
The Mackenzie Highway (Hwy 1) in the NWT, is a railway-adjacent main artery for critical delivery of bulk petroleum fuels and essential dry cargo goods transportation to Canada's Arctic and coastal Mackenzie River communities. By the end of 2019, approximately 54.8 million litres of fuel is expected to be delivered to the Hay River distribution point. [2]
Unfortunately, recent wildfires near Steen River, Alberta and High Level, Alberta have destroyed a rail bridge which served as the primary delivery line for fuel and goods by CN Rail through Enterprise and onto Hay River.
With rail transport halted until the bridge can be rebuilt and the railway reopened, heavy truck transport activity has increased exponentially to cover the necessary demand. In response, the GNWT will use IRD's SAW Series III portable scales to assist scale station staff with enforcement blitzes and awareness activities by conducting spot checks of commercial vehicles across the territory.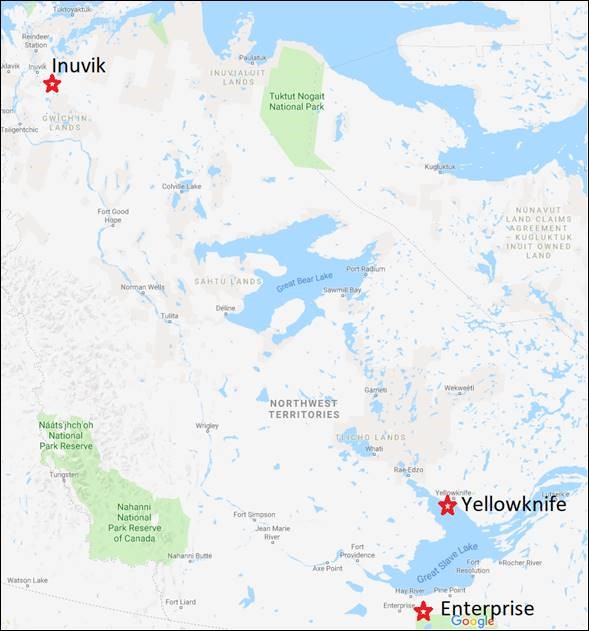 IRD Site Map in GNWT
GNWT will deploy SAW III scales at three locations: Yellowknife, Enterprise/Hay River, and Inuvik. Officers were very impressed by the ease of use and high accuracy required to issue enforcement tickets for overweighed trucks, which damage the sensitive infrastructure of roadways built on ground comprised of permafrost.
The Northern climate facilitated the decision toward a portable weighing system, ensuring during the summer months further damage to roadways can be prevented. Once winter settles in, communities rely on 2,000 km of ice roads through terrain that is impassable by vehicles in the summertime.[3]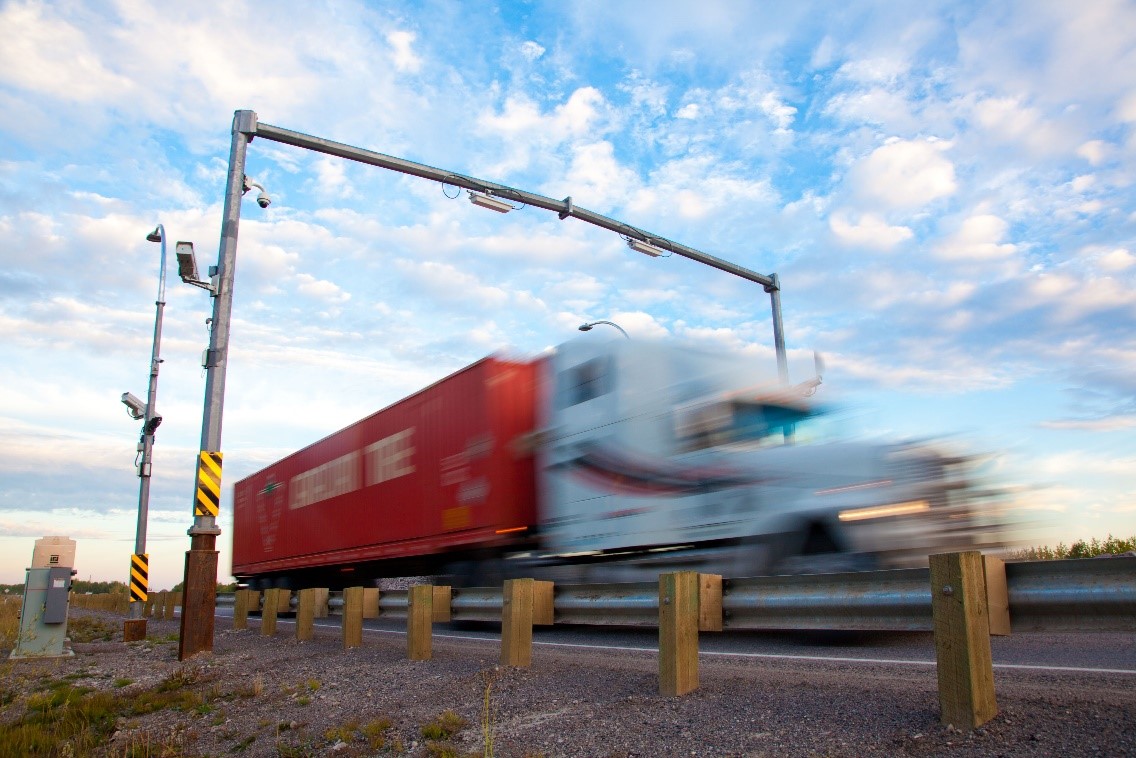 Deh Cho Bridge Toll Gantry
Roughly 130 km from Enterprise is the Deh Cho Bridge, where IRD has a Weigh-in-Motion (WIM) Tollway system. The Deh Cho Bridge is over a kilometer long and stretches across the Mackenzie River, connecting the Fort Providence area with other northern communities. This major infrastructure project required funding from tolls to make the construction costs viable.
Commercial carriers can sign on as monthly toll fee remitters with respect to the Deh Cho Bridge tolls. To do so, carriers can purchase transponders and register with IRD. Transponder readers are located on an overhead gantry located approximately one kilometer away from the bridge on the Fort Providence side. The IRD WIM Tollway tracks all Northbound commercial vehicle traffic over 4,500 kg prior to crossing the Deh Cho Bridge, which is monitored through high-resolution cameras and Weigh-In-Motion Sensors located at the gantry. The equipment records weight and carrier information for the collection of the commercial toll. All northbound vehicles crossing the Bridge pass under the gantry.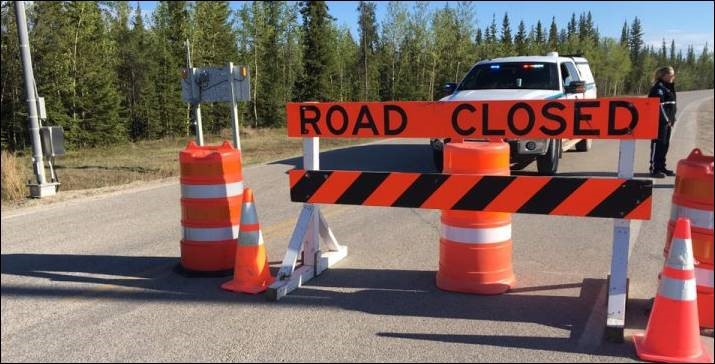 IRD transponder pictured in road closure near Enterprise, NWT (CBC News)
Traveling to the North West Territories was an experience I won't soon forget. While being surrounded by spectacular natural scenery, it was a great opportunity for us to continue our core philosophy of working directly with our customers to help provide new and innovative solutions.
Working and implementing technology in the North poses special challenges, but like the 15 hour drive to get there, it also brings rewards. New infrastructure like the Deh Cho Bridge is made possible, and roads built on permafrost can have longer life with the right enforcement tools.
It was a pleasure working with the GNWT Transport Compliance staff to get a front-row seat to the important work being done to help protect vital roadway infrastructure, and most importantly, ensuring safety for all who travel and use their roads and highways.
For more information on our SAW Series III Axle Weighers click here.
---
[1] https://www.irdinc.com/pcategory/portable-axle-weighers/saw-series-iii-axle-weighers.html
[2] https://www.cbc.ca/news/canada/north/cn-rail-alberta-nwt-link-1.5156557
[3] https://spectacularnwt.com/story/cool-highways-4-awesome-ice-roads-northwest-territories
Back