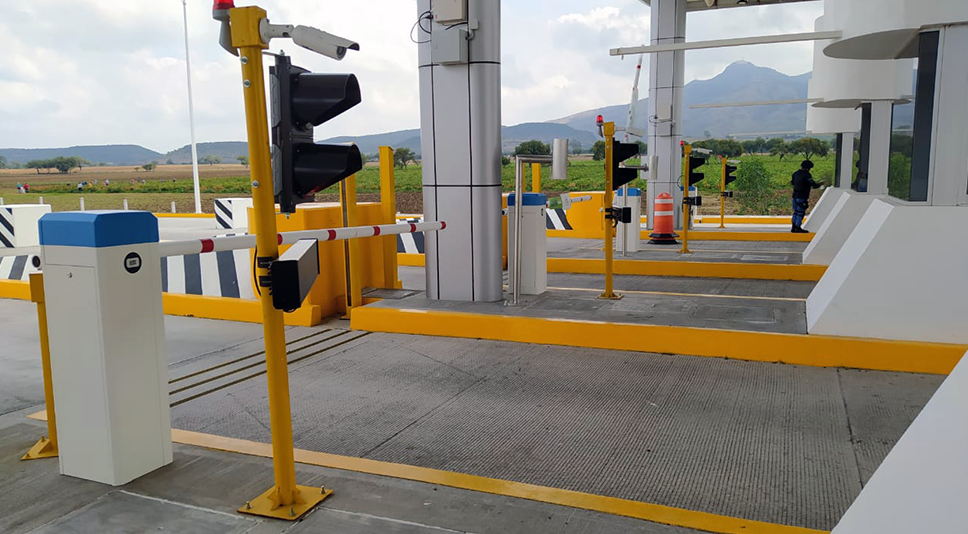 10 Feb 2021
Size, Shape, Safety


Tyler Haichert - Senior Design Engineer - Sensors

IRD's latest sensor solution for toll classification can also provide safety screening that reduces accidents.
Recent deployments of IRD's VectorSense® platform, in particular those using the Advanced Axle Classification for Tolling (AACT™) solution, are yielding best-in-industry accuracy levels. This is providing users with the ability to manage their assets and investments with greater surety.
At the same time, IRD is also actively pursuing how VectorSense's class-leading capabilities can be further expanded to address the coming generation of applications and needs and to usefully combine guaranteeing revenue with improving safety. An example is combining AACT with IRD's Tire Anomaly and Classification Systems (TACS).
In some cases, these developments may lead to changes to the law, which will help to guarantee safer road operations around the world.
VectorSense tire footprint data powers multiple applications
IRD's VectorSense Tire Sensor Suite offers a proven alternative to other manufacturers' axle data solutions, in particular toll treadle technologies. It can determine single, dual, or super-single tire groups on vehicle axles.
The system operates independently of vehicle speed and, by sensing the tire footprint at any point along the sensor, VectorSense also can provide lane position data and track width. This data can be used by toll system integrators to ensure greater accuracy of classification, protection from incidental counts, and elimination of 'missed' vehicles due to lane straddling.
VectorSense can accurately classify traffic of all types, from the largest commercial vehicles down to motorcycles, and IRD considers accuracy to be its unique selling point.
This is borne out by a deployment undertaken in conjunction with PAT, IRD's Chilean subsidiary, in August 2019. There, AACT is present in a lane-monitoring system being used by a Mexican tolling concession. This measures lane throughputs of greater than 10,000 vehicles per day and is providing accuracy levels that exceed 99.8 percent.
AACT is providing highly accurate toll classification for a Mexican toll concessionaire
The software which underpins VectorSense provides the versatility which enables several different applications in a single solution. Bringing together AACT and TACS combines single/dual/super-single classification with flat, missing, or under-inflated tire detection, providing an uplift in safety as well as a potential additional revenue stream from ticketing/citations.
IRD's TACS has become the standard tire safety screening technology for commercial vehicles
A combination of VectorSense sensors with weigh-in-motion enables a better understanding of the true traffic profiles passing through a road facility as well as vehicles' roadworthiness and, therefore, infrastructure wear. This is of interest to all roads authorities but especially to tolling concessions working on a build-operate-maintain basis over a specified, contracted period.
The creation of these solutions is a combination of IRD's industry and thought leadership and customer input. It has far-reaching positive outcomes.
Meeting cost-reduction goals and improving safety at the same time
For years, IRD has taken an active, leading role in educating roads operators in the public and private sectors as to how technology can improve safety and reduce costs. Often, this has involved demonstrating that although instrumenting roads and infrastructure may seem expensive initially, the longer-term realities are far more costly and run the risk of shortened service life or even failure.
In many developing countries, the situation is more complex. There, roads operators and safety officials face significant issues as a result of habitual unsafe practice by road users. However, they lack the matured legislative frameworks with which to adequately and uniformly address problems — a reality which only serves to perpetuate the issues. For instance, the absence of mandated solutions to a flat or missing tire leads to ad hoc remedies and an inconsistent approach to ensuring that vehicles are roadworthy.
The deployment of road safety technology can help to drive legislative developments. TACS, for instance, provides a fine example of how technological progress has influenced statutes in North America and led to more regularized and responsible vehicle monitoring and maintenance.
This knowledge and experience is readily translatable to new countries and markets around the world. It provides directly implementable safety improvements, guarantees revenues, and ensures that the material construction of our roads and critical infrastructure can be relied upon throughout their expected lives.