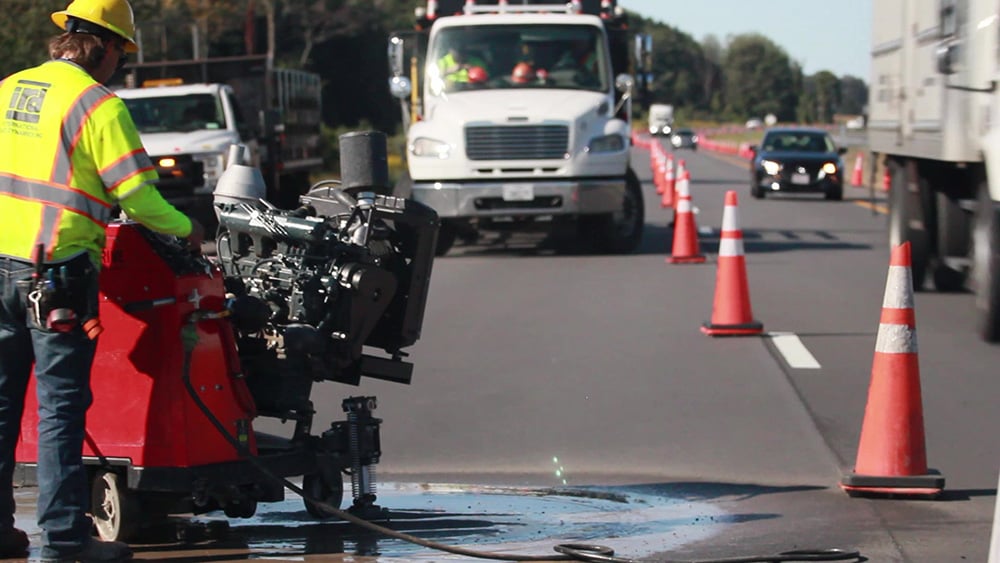 19 Jul 2019
You Can't Over-deliver On Safety


Ian Johnson - Field Services Manager, Field Operations

I have been with IRD for over 15 years and started my career as a Field Rep based out of a small town in Western Oregon called Stayton. Today, I manage IRD's North West region and I am a long-standing member of the IRD Occupational Health & Safety committee.
Over the years, I've watched the safety culture at IRD develop and adapt to the ever-changing safety requirements across both Canada and the U.S. IRD considers safety a top priority and always meets or exceeds the state requirements. Safety in the highway traffic management industry has evolved immensely over the years with the development of safety-oriented common practices and the introduction of new regulations.
For example, truck-mounted attenuators have only been around for 30 years. When working in highway construction zones, attenuator trucks are necessary devices strategically placed in a lane closure to reduce damage to structures and vehicles in case of high-impact collisions. Regulations regarding their use at lane closures are state-dependent, however, it is becoming commonplace to protect our road workers by using such precautions. In a study published by the Journal of the Transportation Research Board attenuator trucks were found to cut work-zone injuries and fatalities from rear-end crashes nearly in half.[1]
Before attenuators, work on interstate highways consisted of having a crew lay out a lane closure consisting mostly of traffic cones. There were no flaggers, no attenuator trucks, and the crew would say, "Call us when you are done so we can pick up the closure." Worksite culture 15 years ago was typified by a "Get 'er Done" attitude. When working on secondary roads it was sometimes cumbersome to gain access to routine safety equipment such as reflective traffic cones and changeable message signs.
IRD is responsible for keeping up with regulations regarding PPE. These standards state in a situation where a worker is likely to be exposed to dust, fumes, gas, mist, aerosol or vapor or any airborne contaminant present in any harmful or offensive amount that a respirator is required. For example, silica is a widely used product in the industry that may create exposure to silica dust. Meaning those who work with silica must wear a respirator. As a result, IRD updated its PPE Policy to include documented training, respirator inspections, fit testing, and approval assessments.
Through training over the years, we at IRD considered the growing number of dangerous/unacceptable practices in the industry and designed the safety program to combat these inadequacies, resulting in meeting state regulations, requirements of insurers, and internal initiatives to help recognize risks and stay safe. We also started to realize what our rights were and started to exercise those rights to make a dangerous environment as safe as possible. I've witnessed IRD's motto "Safety First" in action – which recognizing and supporting workers' rights as defined in the legislation, stating that the welfare of the individual comes first and no job is to be regarded as so urgent that time cannot be taken to do it in a safe manner.
Today, the safety activities we participate in at IRD have developed through years of research and input from management and staff. A good safety program never becomes stagnant and evolves through incorporating lessons learned, new technologies, and keeping up with legislation. These factors explain why IRD's safety program is constantly adapting to make the work environment as safe as possible for all. At the core of these actions is a climate focused on health and safety and creating an open dialogue about common workplace practices.
In closing, I would like to say that I have watched IRD and road safety evolve for the better. Although some may feel that things such as paperwork, toolbox meetings, and hazard assessments are unnecessary or a burden I must remind them that the environment we work in is extremely dangerous. With input from management and staff, IRD has come up with a top-notch safety program to manage hazards and make sure our employees work in the safest environment. Join IRD in taking part in these simple yet effective safety awareness activities to prevent incidents from creating unwanted losses, personal injuries, and illnesses.
Be safe everyone and I ask that you to think about some of the examples I have listed. I was lucky over the years with the risks I took, but unfortunately, when you take risks or short cuts on safety it is not a matter of if your luck may run out, but when. Instead, do things in safety whether that be the office or on-site.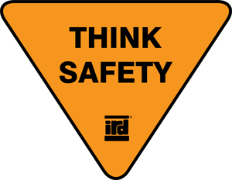 [1] https://www.cbc.ca/news/technology/driverless-crash-trucks-could-boost-road-construction-crews-safety-1.3202905